Version 0.15 Updates: Tooltips, Increased Speed, and Bug Fixes
2 years ago
Version 0.15 is up and running! Similar to the previous update on Version 0.14, we're working behind-the-scenes on developing new key features. We've made some serious progress on a powerful curve editing tool. It's almost ready to ship, so keep tuning in! We've also been laser-focused on improving usability. We want our usability to be as quick, easy, and intuitive as possible.
In this version, you can expect Vectr to run a lot smoother as we've added workspace tooltips, increased app speed, and fixed bugs.
---
Workspace Tooltips
Take a look around the Vectr workspace. Do you notice anything different when you hover over tools? We've added tooltips! Labels for each tool appear when you hover your mouse over them. These were added to help you learn about tool functions and for smoother usability.
Increased Speed
You don't want to have to wait an longer than you have to for Vectr, so we've increased the app speed on two fronts: (1) loading and (2) moving multiple selections.
Loading. For users with slow internet connection, you'll love this update. We've decreased loading time significantly. Vectr is now able to load quite a bit faster, even on slower internet connections. You'll be able to start creating in no time.

Moving multiple selections. When you used to move multiple selections, it could take the app a few seconds to process the move before allowing you to continue editing. We've fixed this so that you're able to move your selections much more quickly, without waiting.
Before update:
After update:
Fixed Bugs
We introduced some bugs over the last few weeks, which caused problems for some of you. Some of our files weren't saving properly after the last update - we're really sorry about that. Fortunately, we were able to address the bug and fix the problem.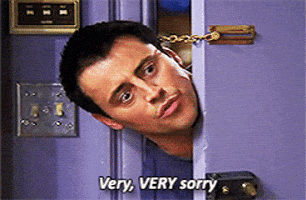 To prevent this from happening again, we've amped up our bug tracking capabilities to help our team identify and fix bugs and root problems much quicker. Vectr should be a lot more stable in the coming months.
Since our last update, our server has been going down quite a bit - another bug. We're sorry for this as well. The whole team's working hard on fixing this issue as soon as possible.
---
During Vectr's beta, we're bound to hit some snags along the way. We still have so many things planned (check out our roadmap for future functions/features). Please hang in there with us, and keep submitting your feedback. We truly appreciate it!