Product Hunt & Our Accidental Launch
3 years ago
We've been working on Vectr for the better part of two years. The app feels very simple, and it is, but we've spent a long time putting a foundation under that simple app that will allow us to eventually achieve everything we've outlined in Vectr's roadmap.
Just under a month ago, we put Vectr live on vectr.com for the first time. We sent out invitations to our beta list - a list of 200 people, mostly our friends and family. Our plan was to test Vectr's earliest version with this group, then take Vectr back offline, so that we could spend a few more months solidifying the beta. A few months later, once that was solid, we would have a proper launch for the beta…or so we thought. And then, Product Hunt happened.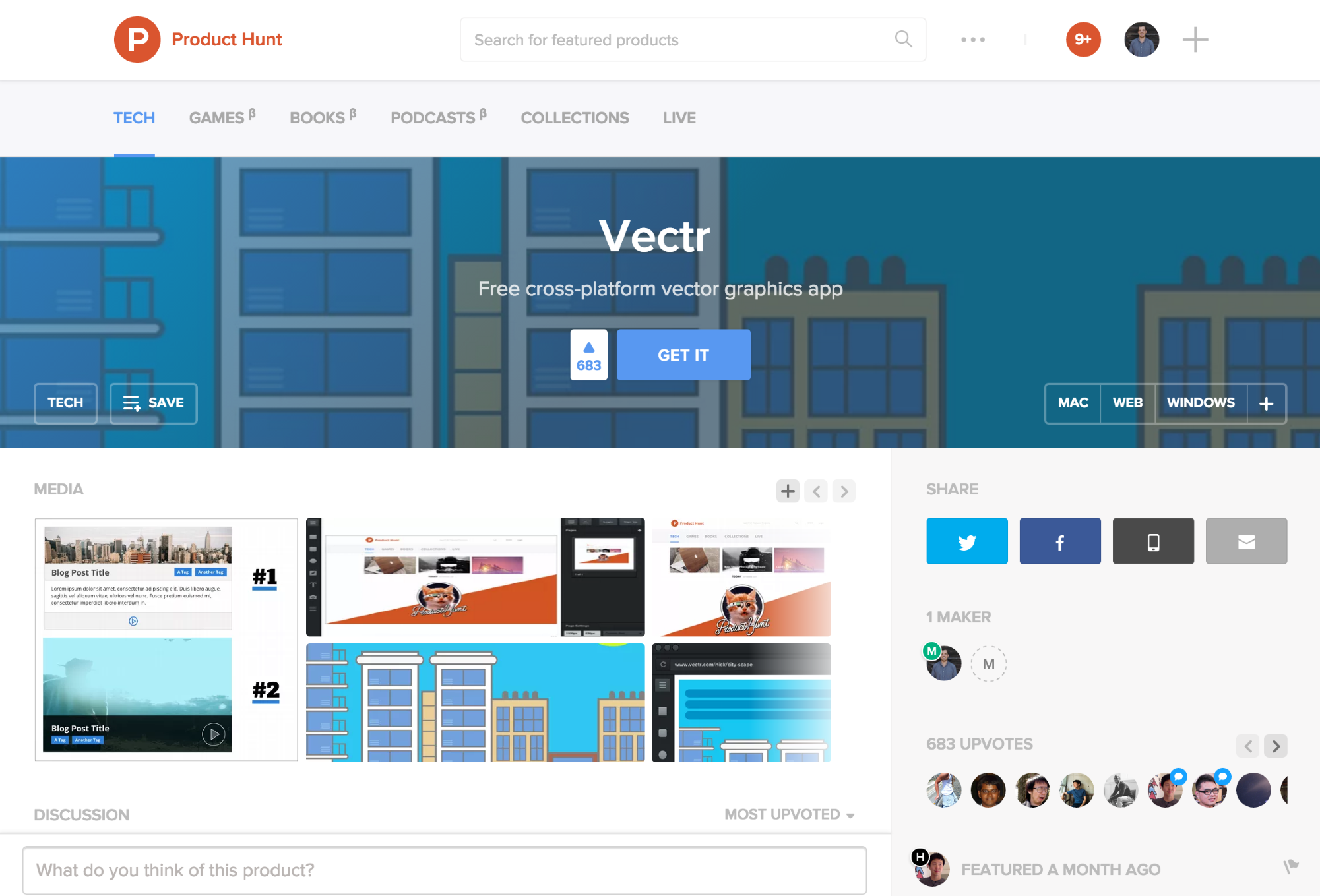 About 24hrs after sending Vectr to our small beta list, we were getting a new signing up every 5 seconds. That breakneck pace lasted for several days without letting up, but what made us even more happy is that once the initial Product Hunt spike did eventually die down, organic growth continued.
Within a few hours, Product Hunt turned our timid launch plan on its head. We suddenly had thousands of users, and couldn't have been happier. Thank you Product Hunt ;)
Immediately following the launch, we had more than a few bugs that needed fixing. We've been focused on fixing these bugs for the past few weeks, but with the majority of those bugs squashed, we're switching gears into building out Vectr's missing features. Much more to come soon!